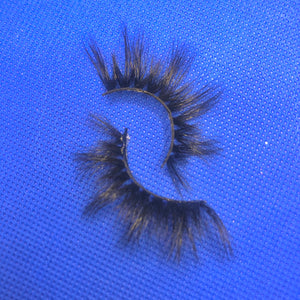 Butterfly is a fluttery, full body, wispy lash with maximum volume. Perfect for those who love length.
Our lashes are 100% high-quality. They blend perfectly with your real lashes for a natural attractive look.
They don't appear heavy or harsh as other false eyelashes do.
Synthetic eyelashes often have a stiff, heavy, and unnatural look. Our lashes do not have this plastic artificial feel and look.
More Info:
Mink Lash
Reusable up to 30 wears (with proper care)
Every lash comes with ONE eyelash brush!